Amityville Auto Service
Our experienced service department will keep your vehicle in top condition.
We use the latest diagnostic technology to provide high-quality service and quick turnaround.
We also offer many preventative maintenance options. It's the convenient way to keep your car healthy.
From head gasket to tailpipe, we've got you covered. We know what we're doing, and we're dedicated to keeping you safe on the road.
Your satisfaction is our highest priority!
---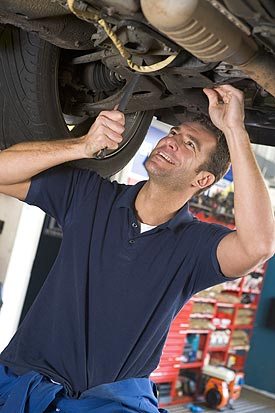 Our recommended preventative maintenance services include:
Oil change, lube, and filter
Tire rotation
Brake and transmission fluid replacement
Clean fuel injector
Air filter inspection and replacement
Transmission inspection
Radiator inspection and service
Fan and belt inspection and replacement
Vehicle Inspection
Tune-up
Air conditioning service
Battery inspection
Factory scheduled maintenance
Leave it to Us
Brakes
Engine
Transmission
Electrical systems
Steering and suspension
Heating and cooling
Alternators, starters, and ignition
Cooling system repair (A/C)
Water pumps
Fuel pumps and lines repair
Our auto body services include:
Full Service Collision Repair
Full Paint Shop
Frame Repair
Uni-body Specialists
Towing Service
Pick-up and Delivery
Paint-Less Dent Repair
Complete Suspension Specialists
Muscle Car Restoration/Collision Repair
Custom Painting
Motorcycle Painting
Color Match Experts
Touch-up
Detailing
All Makes and Models, Foreign and Domestic
Looking for a mechanic you can trust? Look no further!
We're the most friendly, honest auto repair team in the area!
Come see why no shop is as quick, qualified, or convenient as we are. Our mechanics are highly skilled and have years of experience. Most of all: they love cars and care about yours.
---
Auto Repair
There are many situations things that can go wrong with your vehicle and keep you from being safe on the road. We're equipped to handle repairs on most vehicles both foreign and domestic. Whether you just need your brake pads replaced or a complete engine overhaul, we're an excellent fit for your repair needs. We'll fix it right the first time and get you back on the road.
Preventative Maintenance
Getting regular tune-ups for your vehicle is important to keeping it in good condition. But there's more to it than the basic lube, oil, and filter. You also need to stay on top of your tire rotation, fluid replacement, brakes, transmission, and a whole list of other item. Don't wait until it's too late. Come in for preventative maintenance today!
Auto Body
The customer is concern number one. Upon arrival, your damaged vehicle will be thoroughly inspected and a primary damage analysis will be finalized and extended to you for insurance company.
With your approval and authorization, the damaged portion of your vehicle will be disassembled and that area, along with the rest of the vehicle, will be re-evaluated for hidden damage. If a supplemental damage analysis is required for hidden damage, we will facilitate approval of this supplemental amount of repair work with the insurance company.
Towing
There is no need to worry how to get your car to our shop, we provide free towing for all our customers!
Why we stand out from the rest:
We use the latest diagnostic technology
Independently owned and operated
We honor manufacturer's warranties
Thousands of satisfied customers!